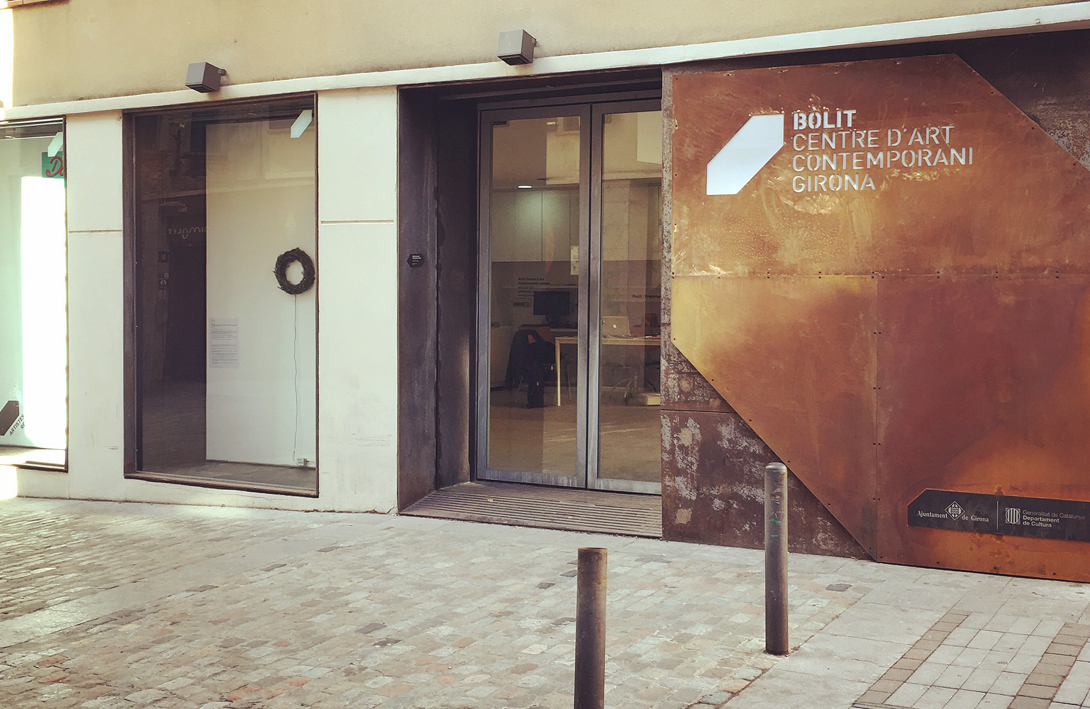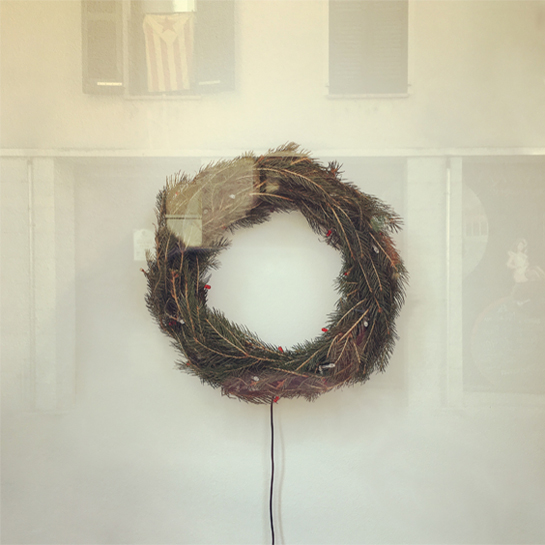 For this exhibition, the Tazas crew wanted to explore their interest in social networks while collaborating with French artist Nicolas Daubanes.
At the end of 2017, in southern Europe, the digital landscape was fed without interruption by a flow of political messages and hashtags, such as #Catalunia, #Madrid, #Puidgemont, #Rajoy, all based around the Catalan independence movement and referendum.

These messages were a flood of revolt and invective. This flood was global and continuous on Twitter. In addition to Nicolas Daubanes's artwork, our intention was to create a simple device that simultaneously played in Perpignan and Girona, mirroring symbolically this social network activity. We chose to use flashing light garlands, producing two different colors depending on the hashtag and their orientation towards the independence of Catalonia (unionists or separatists). Decorated with these garlands, are the fir (present in Perpignan) and the wreath (present in Girona) whose lights flashed intermittently depending on the nature of the live Twitter feed.

This Twitter flow, like a Christmas tree, lives in our daily life for a limited time. It starts flamboyantly, then begins to dry, loses its needles and beauty, only to end in the trash or compost.